Do you know how many people use Instagram on a daily basis in today's society? More than 1000,000,000! A growing number of people share their daily lives and ideas here. Furthermore, you may notice that an increasing number of businesses are promoting their brands or products on this platform.
If you're new to this popular network, it's critical for you to learn how to get free Instagram followers and free Instagram likes. So, just keep reading and I'm sure you'll find something useful.
1: Producing high-quality content in your own unique style
Every day, thousands of new Instagram posts are created. Users will not be interested if your posts are not visually appealing. So, how do you create high-quality posts? We believe the following suggestions should be kept in mind.
With the assistance of photo apps. Instagram is, to some extent, a visual platform where attractive and engaging images are more likely to result in successful social media marketing campaigns. Consequently, you must use images that are clear, beautiful, and vivid. Snapseed, VSCO, Prisma Photo Editor, Adobe Photoshop Express, Foodie, LiveCollage, and other useful photo editing apps can be of great assistance. The majority of them are friendly available for iOS and Android users.
Make an effort to create unique content. People, as far as we can tell, want to get to know the real person behind the screen, which means they want to see the kind of content that only you can create. It is essential for both retaining your current fan base and gaining new followers.
Maintain your distinct style. A distinct style will always stand out, whether it is used to share a slice of your personal life, such as funny anecdotes from your day, a favorite piece of writing, or to promote your brand and business.
In general, people use hashtags to find content that they are interested in. As a result, you can add some trending hashtags to your posts, allowing others to see your photos and content. It is the simplest method for increasing your Instagram exposure. Congratulations, and you will gain new fans if your content is exactly appealing to them.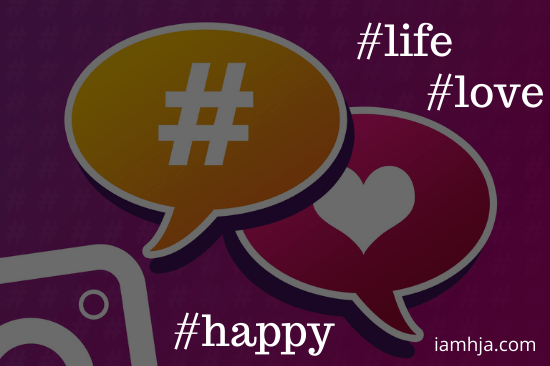 But keep in mind that hashtags should not be overused. It is not advisable to add too many tags at once. And you should avoid using common hashtags like #life, #love, #happy, and so on. Choose a specific and accurate hashtag and place it in the appropriate location.
3: Select an appropriate posting time
To provide a more personalized experience for your followers, your post time should be based on their social media usage habits. The more appropriate the time, the more likely they will see and interact with your posts. So, you may wonder what is the most appropriate time to post? The simple answer is that it is determined by where the majority of your followers are located. Of course, you can use some professional tools to help you calculate.
Also Read: Best Instagram Bio
4: Use an app to get free followers—-Followers Gallery
Apart from the aforementioned tips, which can certainly help us gradually increase our Instagram followers, we'd like to introduce a fantastic app to find the answer of how to get 1k followers on Instagram in 5 minutes — Followers Gallery, to help you get more Instagram followers & likes in an easy, quick and organic way.
(1) Why I recommend Followers Gallery?
It distinguishes itself from many other apps due to its fantastic features and high level of service:
It's as simple as ABC. Simple to use. There are only a few steps to gaining followers.
It is completely safe and clean. Also, completely free.
Increase the number of likes while increasing the number of followers. More natural.
Obtain an infinite number of high-quality Instagram followers. There will be no bot accounts.
Light size, only 3.5 MB.
Attentive 24/7 customer support.
Supports approximately ten languages. In the future, more localization services will be added.
(2) How can I get free Instagram followers using the app?
Step 1: On your device, download and install the Followers Gallery app. Make an account and sign in.
Step 2: Earn free coins by completing tasks. Simply click the follow or like icon.
Step 3: Create tasks for gaining followers or likes on your Instagram account.
Step 4: Review the Task List to see how far you've gotten.
Also Read: Best Instagram Username
5: Interact with your fans
I'm sure you'll agree that if you don't interact with your fans and make them feel meaningful, inspired, or engaged, they'll fade away. You need comments, shares, likes, and other actions from your audience to keep them engaged. What's more, engagement is only valuable when it comes from genuine people who really care.
For instance, you could start a beautiful picture voting activity. You could also ask your followers to help you decide where to go on your trip. Also, "tag a friend" is a good idea.
6: Social media platform cross-promotion
Distribute your Instagram accounts across your other social media platforms. You can, for example, connect your Instagram account and have it automatically follow all of your Facebook friends. When they follow you, your Instagram followers will rapidly grow.
You can also share your beautiful Instagram photos and videos on other platforms to entice others to view more similar content on your Instagram. To increase the exposure of your Instagram account, we recommend including an Instagram homepage link in the introduction or adding an Instagram tab to your Facebook account.
7: Interact with other well-known posts
Make an effort to be the first person to comment on a post by a popular Instagram account. It can help you reach more local audiences. Try to make interesting comments that could also allow you to attack new fans and give people who might be interested in you a chance to be suggested. Comments on other posts are also an excellent way to show users that you are open, welcoming, and friendly.
Conclusion
Many users prefer Instagram to show their personality or to promote their brands as their social platform. I'm sure everybody has his own way to get free Instagram likes and followers. The efficient tips that we have listed above will help you increase Instagram supporters and make it easier and faster. If you want to take advantage of an app, Followers Gallery is certainly an excellent choice for you. Try it now, and you're going to love it!