We all have seen how expensive Toronto's market has become and how the city is becoming undesirable for home buyers. Real estate investors are super-rich who are investing in a really expensive market which has recently seen a drop in the supply of homes.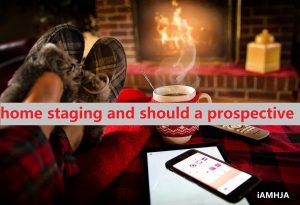 When it comes to selling a home, the city's homeowners are lucky because they are cashing in on equity which not only is lucrative but also brings in significant profits when invested in securities, term deposits, and bonds, or real estate. The best-selling properties in the city are Toronto condos for sale, hence giving the city the famous colloquial nickname of 'Condo town.'

There are some things homeowners must take care of when they are preparing to sell their home. They have to ensure that it is well set, clean and presentable. This will help them catch the right price for their home which paves their way to get the top dollar for their home.

When the time comes to sell a home (whether it is a townhouse, a row house, an apartment, a loft or a condo), the homeowners must ensure that it is home staged professionally. But is home staging worth it? It may seem expensive and peripheral, but it does have its undeniable benefits.


Home Staging – What is it?
Staging the property is a renowned and effective way of raising the home's appeal when homeowners are selling it. Home staging services will bring in designer furniture as per the home's layout, size and features, helping highlight all the best features the home to be sold has to offer to the prospective buyer.
From a designer's point of view, staging a home will help utilize the space in the best possible manner, helping buyers move smoothly and explore each room and corner of the house, from one to another. Through the removal of clutter and adding natural & electrical lighting; the objective is to highlight the key features of each room, thus giving buyers a place, they can imagine themselves living in.
What benefits does home staging have for the seller?
Below are some key benefits of home staging each prospective home seller should understand:
1. First impressions are helpful
First impressions may not be the last impression, but they are key to making a sale. It is like when a person has donned their best outfit and got their hair done for a picture and an interview. For homes, the sellers want the listing photos to look at their best and catch the attention of prospective home buyers. Having a home staged professionally is the best way to attract more interest in buyers when they see the home being listed in listings.
2. Showcasing the home's assets
Everyone is not able to see the true potential in the space of the home. But home staging can help them see that. It offers perspective and potential buyers the chance to see the residential property in its best possible shape, a place where they can imagine living in real-time.
3. Selling the home for a really good price
Even if the property is neat and clean, staging helps add value to it that will ultimately help benefit the sales price of the home in focus.
4.Helps the home gets sold for a good price
Adding the aforementioned benefits of home staging collectively will help lead to a faster sale of the home. More than 80% of staged homes sell more than the listed price and on average sell faster than un-staged homes. Hence, staging is good.
But who pays for home staging?
Most luxury real estate brokers offer home staging services to benefit the seller's listing with them as they are aware of the value it provides to the client. It reduces the listing's days spent on the listing and market and also reduces the time spent by buyers visiting it. The true value is observed in the subsequent offers' buyers make.
However, some listing agents can charge sellers for furniture rental used in staging as well as hiring a designer, especially the property to be sold is large. Also, home staging costs in Toronto can range between C$ 3,000 to C$ 6,000, dependent on the property's size.
Can realtors go beyond the conventional boundaries in home staging?
It all depends on the realtor if they wish to go beyond the extra mile for helping sellers in home staging. Some offer complimentary staging, while some do more than that. Some can do repairs (from showers, dishwashers, and roofs to floors), painting, window replacements, and even makeovers.
Realtors offering such cover townhouses, rowhouses, lofts, condos, and mansions.
Is home staging worth the buck, or not?
Now that we know about the benefits home staging has, we also know that it has its worth in bucks and gold. Whenever realtors get the opportunity to stage the property for their clients, they end up selling it at a higher price.
Hence, those who want to get a really good price for their home and do not want any delay in the sale, then they can look towards home staging with the help of their realtor. They can even discuss their options with them with ease.
http://feeds.feedburner.com/Iamhjacom